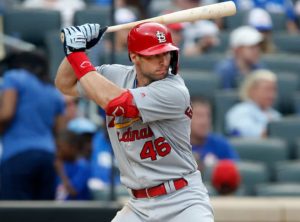 Varying sized ball-diamonds ensure a quality experience for players of all ages & abilities. Play a full, 9-inning game by alternating through pitching and hitting, or cue-up the Home Run Derby and hammer the bleachers with a Grand Slam!
The raised pitcher mound projects excitement as you size-up the batter. Your opponent is either a buddy controlling the batter with the integrated gaming controller…or a computer opponent. The roar of the crowd and camera flashes create drama while the subtle spin on your pitch is measured – delivering an unbeatable slider or curveball!
BATTING
Point towards center field and hammer it deep into the bleachers. Host your very own multiplayer Home Run Derby. It's just plain fun and ignites the competitive spirit in everyone. Even the playing field with 'powerboost', so even inexperienced players get that 'homerun' experience.
Nothing beats a game-winning home run, but a well-placed grounder past shortstop should get you on base. Introducing 'True Field', the realistic, variable-inning batting experience from HD Multi-Sport™. A full complement of computer opponents take the field, vying to keep you from advancing. Realistic batting, scoring and 3 outs creates a faithful representation of baseball. Adjust your swing, find gaps, beat talented fielders and be the hero at your next ball game. Pass the included controller to a friend and alternate between batting & pitching for a true multi-player battle. Better yet, activate the screen-in-screen option, pop on the big game and host an interactive World Series party combining both fun & excitement.