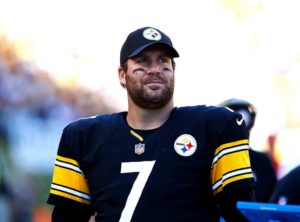 My family loves our HD Simulator. We started with HD Golf, and recently added HD Multi-Sport. The HD Multi-Sport add-on gives us Soccer, Hockey, Baseball, Sport-Shooting, Lacrosse, Bowling and our favourite… Football!
– Ben Roethlisberger, NFL Superstar, 2x Super Bowl Champion, 6x Pro Bowler
PASSING
Throw a touchdown pass to clinch victory on the HD Multi-Sport™ gridiron. Perfect your spiral, work on pass depth and improve throw force with the incredibly accurate spin measurements and realism. Track performance in real time with our comprehensive throw analytics and rewrite your own playbook. Scenario complexity, varied patterns and distances ensure transferable performance to the stadium next time your team needs you.