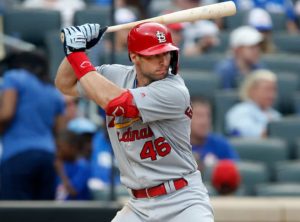 Varying sized ball-diamonds ensure a quality experience for players of all ages & abilities. Play a full, 9-inning game by alternating through pitching and hitting, or cue-up the Home Run Derby and hammer the bleachers with a Grand Slam!
The raised pitcher mound projects excitement as you size-up the batter. Your opponent is either a buddy controlling the batter with the integrated gaming controller…or a computer opponent. The roar of the crowd and camera flashes create drama while the subtle spin on your pitch is measured – delivering an unbeatable slider or curveball!
PITCHING
Rip a fastball down the middle and defeat the batter on our Major League inspired pitching mound. Fantastic for the elite or aspiring player, our incredibly precise measurements ensure a year-round, weatherproof practice facility for your pitch! Use the spin data & ball analytics to help perfect your curveball or slider.
Professional to Pinto sized ball diamonds, pitching difficulty and 'Powerboost' are easily adjusted, ensuring players of all ages and skill levels have a great time. HD Baseball™ truly delivers America's Favourite Pastime in a compelling new way.