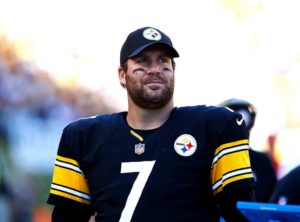 My family loves our HD Simulator. We started with HD Golf, and recently added HD Multi-Sport. The HD Multi-Sport add-on gives us Soccer, Hockey, Baseball, Sport-Shooting, Lacrosse, Bowling and our favourite… Football!
– Ben Roethlisberger, NFL Superstar, 2x Super Bowl Champion, 6x Pro Bowler
FIELD GOAL
Finesse your end-over-end kicking with the Field Goal experience. Tee up the football, select the distance and go for it! Imagine watching the Big Game and recreating that touchdown pass the pro just missed. Play for bragging rights or even higher stakes if your skill can back your ambition. Used by numerous NFL players, HD Multi-Sport is the premium way to have fun, compete and improve.